In this article, we would like to outline the current Coronavirus situation in Switzerland as of 28th June 2020 and provide some tips about travelling around the country during this sensitive time. All of this information has been sourced from the official website.
Recommendations by the Federal Council
As cases in Switzerland slowly decrease, many restrictions within the country have been lifted. The Swiss borders reopened on the 15th of June, which means people from all over Europe are able to visit again. Although things are slowly starting to return to normal, the reality is that the virus has not disappeared and the only way to keep reducing the spread of the virus is to continue to follow the rules on hygiene and social distancing.
To help with contact tracing, a new app has been developed called "Swiss Covid App" you can find more details about this here.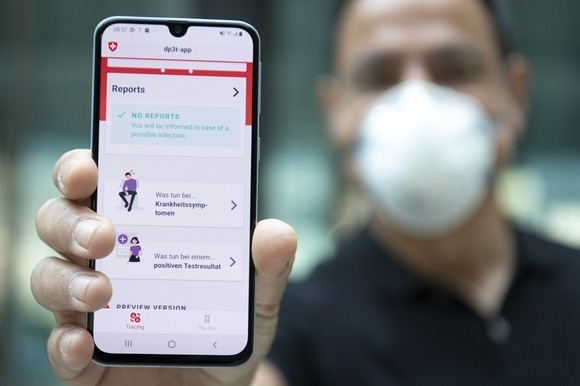 Overview of recommendations by the Federal Council:
If you feel ill, stay at home and call your doctor, you will then receive information on what to do next
Keep 2m distance from other people – if you can't keep distance wear a mask.
Face masks must be worn on public transport
Wash your hands every time you come home, after blowing your nose, coughing, sneezing or preparing food.
Wash your hands with soap and water until you get a lather, then rinse thoroughly and town dry with a clean or disposable towel if possible.
Avoid shaking hands.
Cough or sneeze into your arm not your hands.
Continue to work from home if possible.
More details about recommendations here.
Restrictions Lifted in Switzerland
The good news for us here in Switzerland is that almost all restrictions regarding coronavirus have been lifted. As of 22nd June, the only measure that is still in place is the ban of large scale events (more than 1,000 people), which will remain in place until August 2020.
Swiss Safety Concepts
Safety concepts which are based on rules and hygiene have been developed by the Federal Office of Public Health for businesses and event organisers in the tourism industry. Swiss businesses are obliged to have these concepts in place before reopening to the public.
Public Transport
Thanks to Swiss public protection methods, you can also feel a little safer when travelling on public transport in Switzerland.
Face maks must now be worn by all people using public transport

The cleaning of stations and trains has been intensified, especially handrails, buttons, and ticket machines.

Until further notice, bathrooms in some of the bigger stations including Basel SBB, Bellinzona, Bern, Genève Cornavin, Lausanne, Locarno, Luzern and Zürich HB are free of charge to encourage handwashing.
Hand sanitizer has been provided at the bigger stations.
What about us here at Skydive Interlaken?
We are happy that, thanks to an excellent protection concept and strict adherence to the protective measures, we were able to reopen on 11th May 2020. This means that your summer dreams of helicopter skydiving over the Swiss Alps doesn't have to wait! To book your slot, or get more information you can visit our website.
See more about our protection concept below: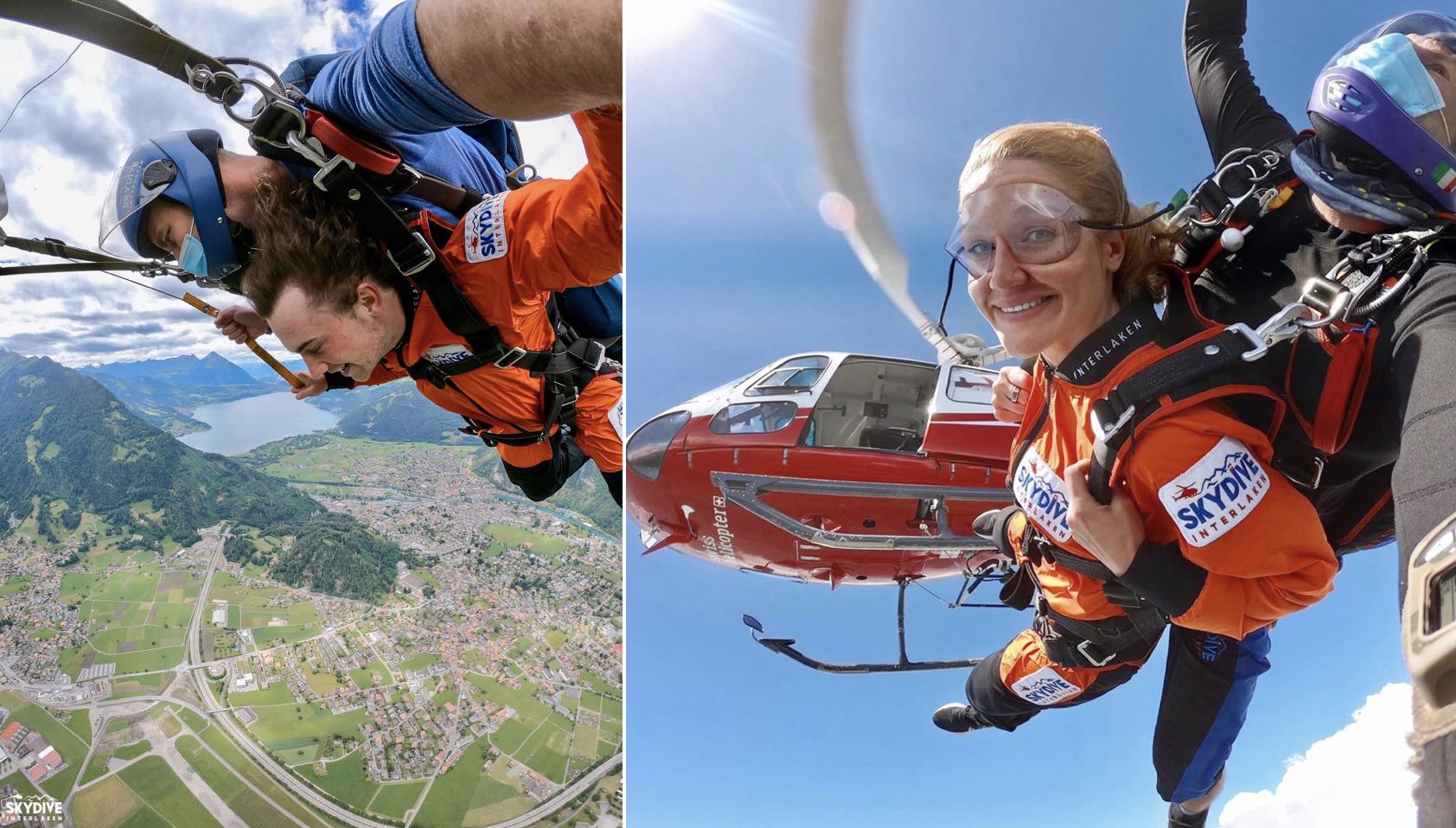 Extract from our protection concept:
No group formations over 30 persons.
Employees and guests keep the distance of 2m on the ground.
Masks recommended for distances under 2m.
In freefall, the guest is without a mask, the tandem master ensures mutual protection using a mask, including a safety helmet with visor.
For Funjumpers: There is always one place available on each tandem load (for CHF 95.- per jump), please contact us the day before. A Funjumper load (max 5 people) is CHF 475.- per load. Face masks are recommended in the helicopter, full visor helmet is no longer compulsory/necessary.
Helicopter sightseeing flights are possible.
Door handles, railings and other surfaces that are regularly touched by customers and employees will be cleaned and disinfected regularly.
See our full concept here.