As the days get shorter and the air gets cooler, you may be wondering – is it possible to go skydiving in the winter season? It's not only possible, but it is also the most epic time to go skydiving – especially here in the Swiss Alps!
If you're like most people, you are worried about the cold. So in this article, we would like to explain why winter skydiving over the Alps is a wonderful experience and why you won't be cold!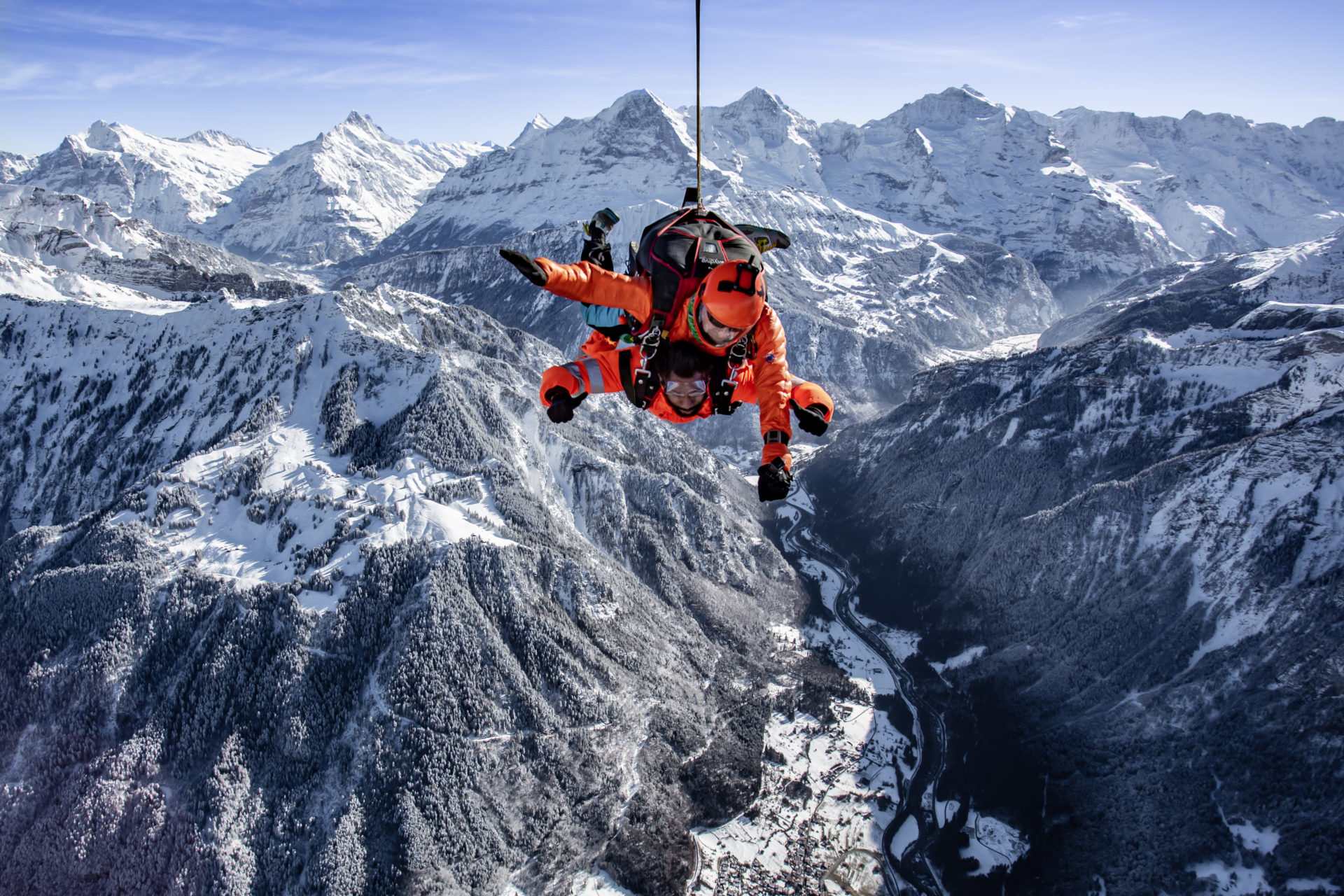 Winter skydiving in Interlaken – what's so great about it?
Interlaken, Switzerland is the definition of a winter wonderland! This traditional resort town is situated right on the edge of the Swiss Alps, towered by high mountain peaks and nestled between two deep blue glacial lakes.
As the air temperature drops, everything starts to freeze, and the vast, wild landscape is slowly covered by a thick blanket of snow. The coolness of the air also provides incredible clarity, you'll be able to see for kilometres.
The Alps are looking their absolute best at this time of year, and being up at 4,000m above Interlaken gives you a breathtaking view of hundreds of snowy peaks. The pure beauty of this winter wonderland makes your skydive experience extremely special, you really can't beat that view.
If you would like to hear more about the whole experience and what's involved, check out our blog on a review of flying over the Swiss Alps.

Are you sure I won't be cold?!
Trust us – with all that excitement running through your veins, you won't have time to think about the cold. But just in case you do – we've got you covered.
At Skydive Interlaken we jump solely from helicopters! Not only are our luxurious helicopters extremely comfortable and spacious to sit in – they are heated and will keep you toasty all the way up to 4,000m.
If you're still not convinced about being comfortable in the cold, then check out our jumpsuits. They are thick and designed to be worn over your regular clothes to keep even more heat in. So zip up that jumpsuit, pop on some gloves, and you will feel warm and ready to freefall through the magical winter paradise.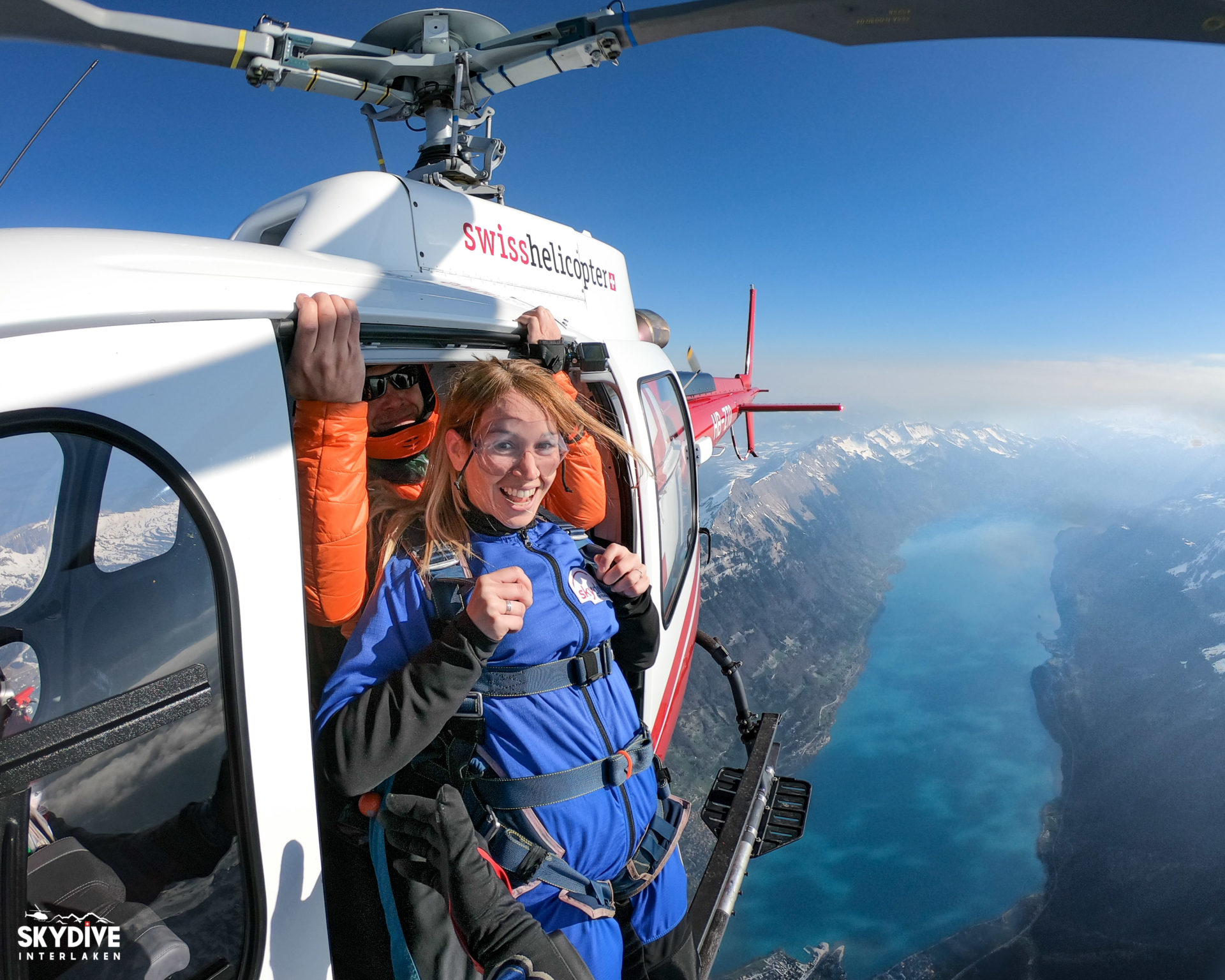 What's there to do in Interlaken during the winter season?
During the snowy season, the area comes alive with adventure sports enthusiasts as there are multiple ski resorts within an hour reach, as well as a range of restaurants, bars, live entertainment, Christmas markets, ice rinks and more! For more information about what to do in and around Interlaken during winter, you can read our latest blog here.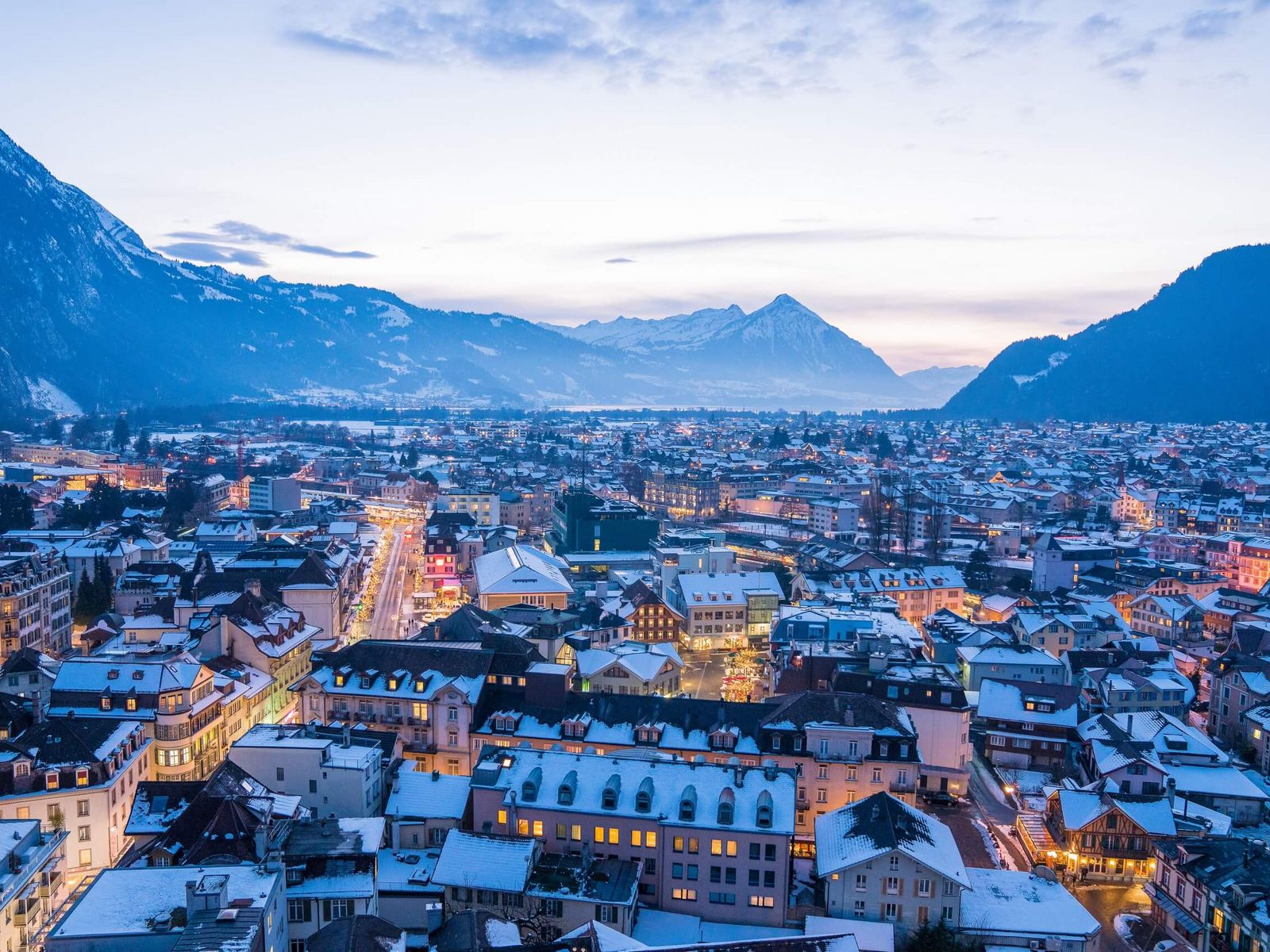 So if you have ever wanted to skydive in the Alps, then why not join us this winter! We promise it will be an experience you'll never forget. For more information, check out our website.