With the cooler weather upon us and Christmas creeping in closer and closer, you may be feeling a little bit of gift-buying anxiety. Getting the right gift for that special person is important – we get it! That's why we have a suggestion that will not only win you the best gift competition this year, but give your loved one the most mind-blowing experience they deserve. Yep, you guessed it – it's a gift voucher for Helicopter Skydiving over the Swiss Alps!
"Fill your life with experiences, not things. Have stories to tell, not stuff to show."
Tandem Helicopter Skydiving is a once in a lifetime experience
This experience is so unique because there are not many places in the world where you can jump from a helicopter in the most incredible scenery. Hundreds of people travel here every year to fulfil this dream, we often get people who have skydived before – but want to experience it over the Alps from a helicopter.
The adventure starts with a magical helicopter scenic flight where the guest will get a taste of the Swiss Alps from a unique perspective. Since helicopters are extremely manoeuvrable, they are able to fly through valleys, and close to the mountain which means the guest gets an up-close and personal view of the incredible surrounding terrain.
When the helicopter reaches 4,000m, the instructor will guide the passenger outside the helicopter to stand on the skit. They will stand on the skit for a few seconds to take some photos/videos and to take it all in! The instructor then lets go of the helicopter and they will then start freefalling at speeds of 200k/h!
At a certain height, the instructor releases the parachute and they can relax and enjoy a wonderful parachute ride around the beautiful landscape down to the landing field. After landing smoothly on the grass (or snow) they'll be feeling an overwhelming sense of joy and accomplishment and won't be able to wipe the smile (or tears) off their face!
If you would like to hear about the whole experience in detail then check out our blog "A Review of Flying over the Swiss Alps"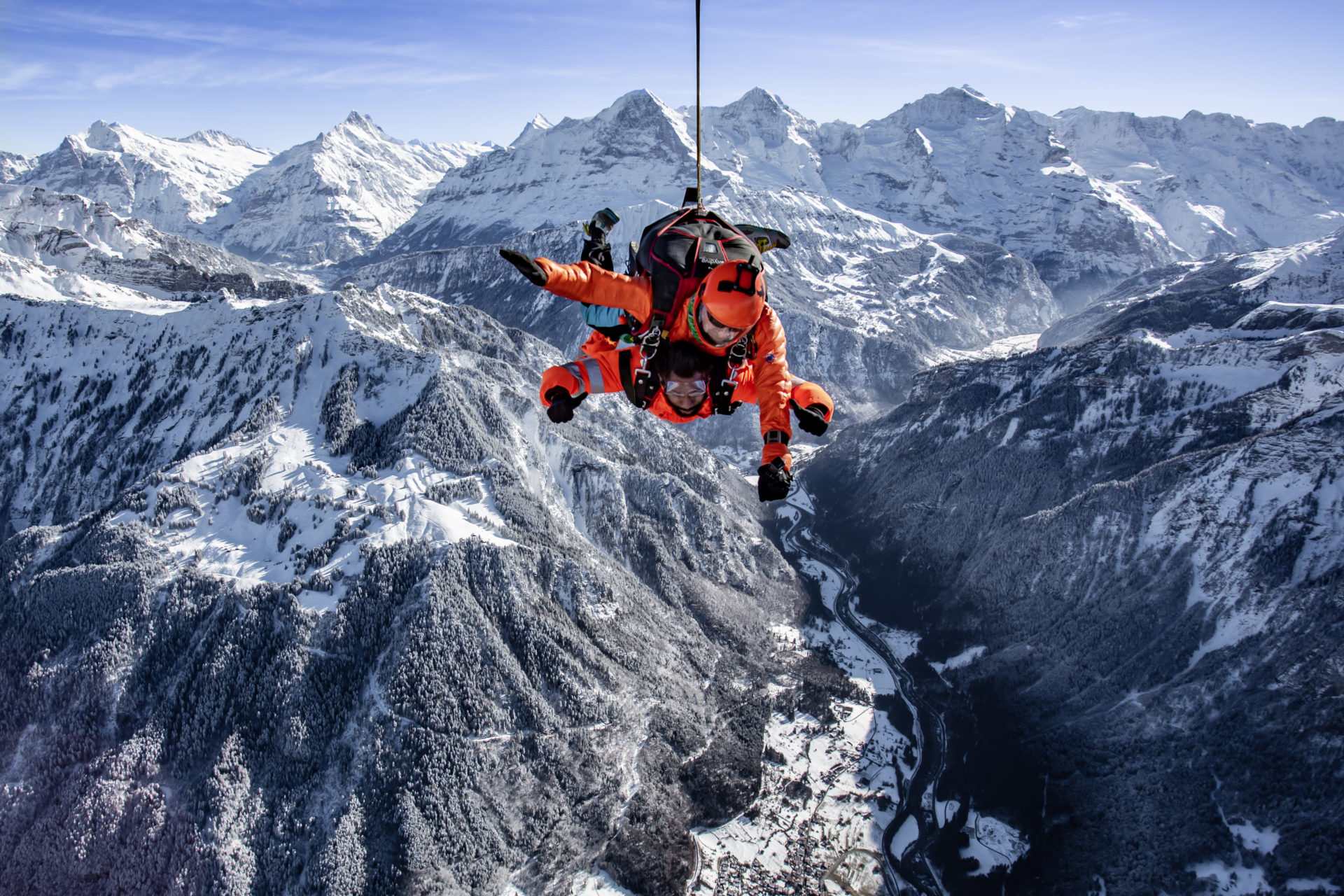 This unique gift experience will make them feel special
Being a small family-owned business means that we give each and every guest the best customer service experience. Since only 5 passengers can fit into the helicopter (1 pilot, 2 instructors and 2 tandem passengers) the experience from start to finish feels luxurious and personal, leaving every guest feeling extra special.
Skydiving is safe
Skydive Interlaken is a well-established business and has been operating since 1999. With only the most experienced tandem instructors and our high Swiss safety standards, your loved one will be safe and secure.
We were the first skydiving centre to open after the Covid-19 lockdown. This is because we had an excellent protection concept and strict adherence to protective measures.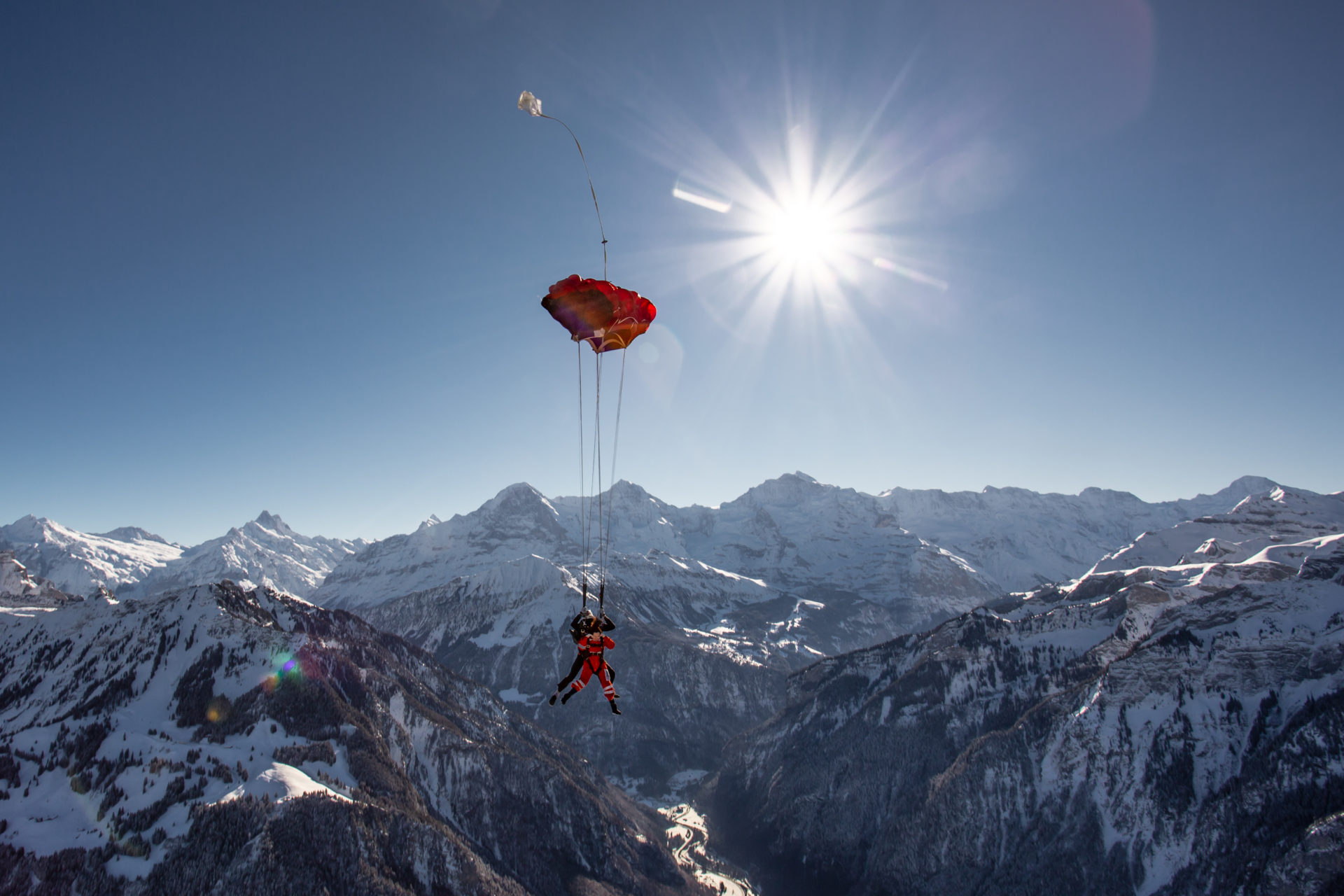 How the Skydiving Gift Voucher works
Once you have purchased the skydiving gift voucher online, you can then download it as a PDF so you can either email or print it. Once the recipient receives the gift voucher, they can either call or email us to book.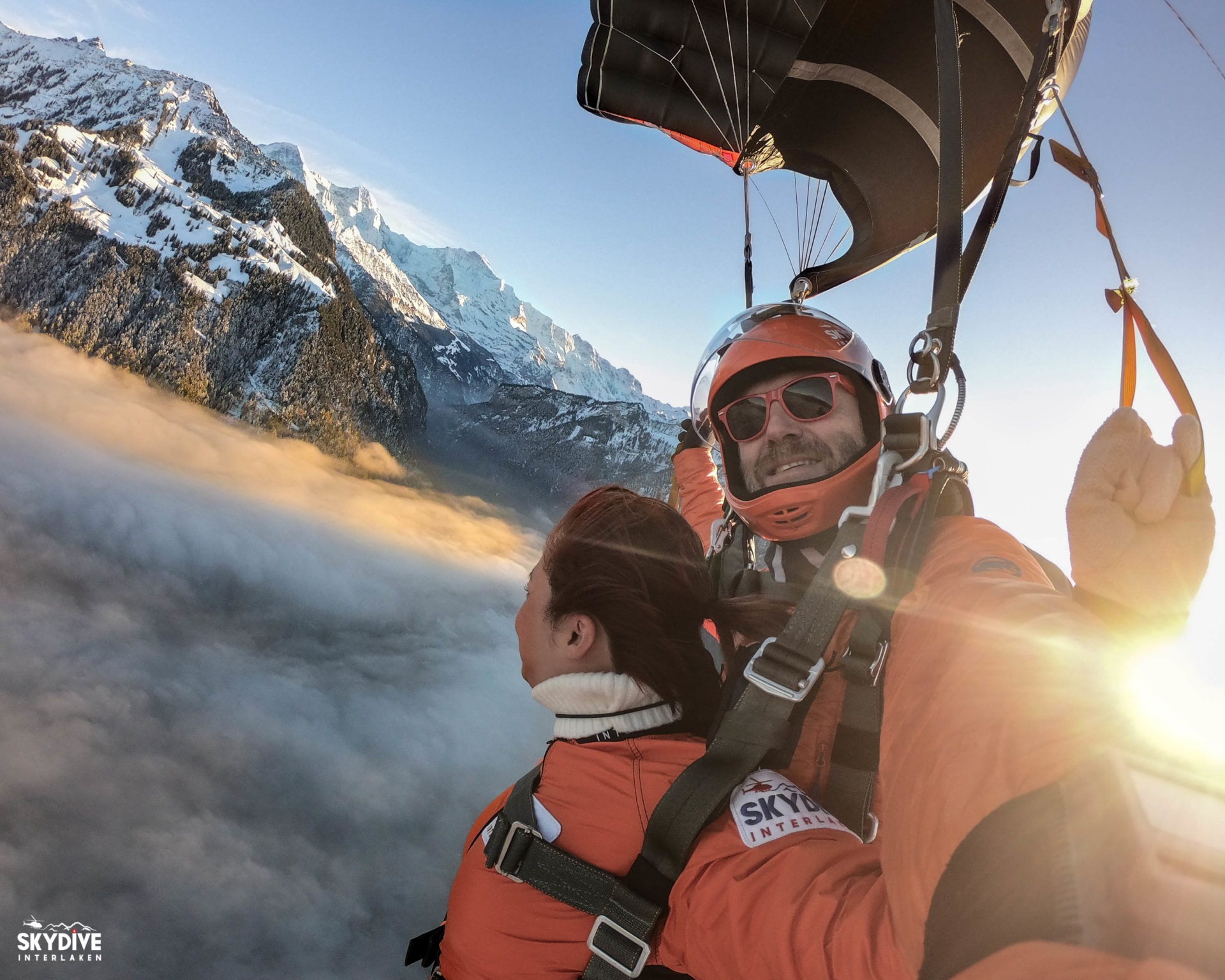 "Life is about creating and living experiences that are worth sharing"
Giving an incredible experience to someone you love can be extremely rewarding. Their minds are guaranteed to be blown by this once in a lifetime experience of Helicopter Skydiving over the Swiss Alps.
If you are interested in reading more about our different packages, you can check out our website. If you would like to know more about the area you can check out the Interlaken website.