Of course, here at Skydive Interlaken we believe that you just can't beat helicopter skydiving over the Swiss Alps! But, we totally understand that not everyone can make it here to us, so we put together a list of our other favorite or iconic places to skydive around the world.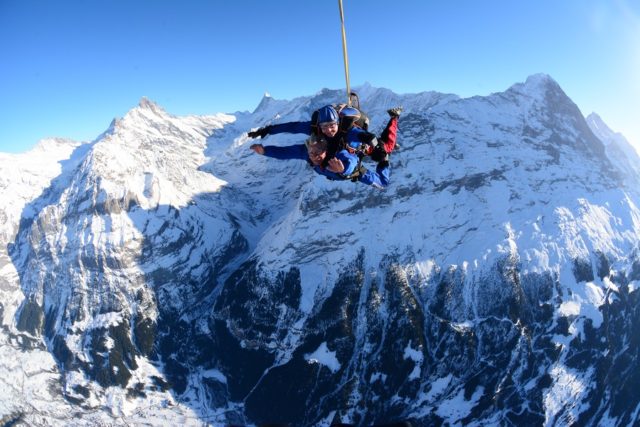 Skydive Dubai – The Palm
This popular destination is known for its incredible drop zone. Located within the city of Dubai, the highlight of a tandem experience here is the stunning view of the iconic Palm Jumeirah island from 13,000 ft.
Skydiving in Queenstown, New Zealand 
Queenstown is famously known for adventure and beautiful landscapes, it is a very popular holiday destination in both summer and winter. The drop zone is located at the base of the famous Remarkables mountain range surrounded by a working sheep farm. Jump from a perfectly good airplane at 15,000ft in one of the most beautiful countries in the world. 
Skydive Mount Everest, Nepal
Although this is not the cheapest skydive in the world, this high-altitude jump will surely blow your mind. Jumping from 23,000ft next to the highest peak in the world has to be extremely special! The price doesn't just include the jump, but also a few different activities to show you what the Himalaya has to offer, deep in the heart of Sherpa country.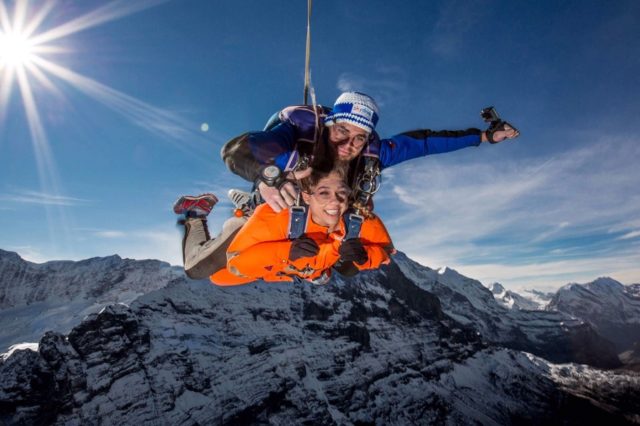 Skydive Geronimo Rottnest, Australia
Located just 19kms off the coast of Fremantle, Rottnest Island has been described as Perth's island paradise. Western Australia's coast is absolutely breathtaking and you will get a great view of it from 15,000ft with Skydive Geronimo. 
Skydiving in Interlaken, Switzerland
Here at Skydive Interlaken we offer three different jumps. Our most popular is over the beautiful Interlaken, one of the best holiday destinations for adventure seekers in both summer and winter. You first take a luxurious helicopter scenic flight with a breathtaking view of the Swiss Alps and of course the famous Eiger, Monch and Jungfrau. At 14,000ft the door will open and you find yourself standing on the skit of the helicopter! The feeling of your feet leaving the helicopter is one of the best feelings in the world, it is really an experience you will cherish for the rest of your life.