Known as the center of adventure in Europe, Interlaken is nestled between two deep blue glacier lakes and is on the doorstep of the mighty Bernese Alps, home to the famous Eiger, Mönch, and Jungfrau. One of the best things about Interlaken is its diversity and convenience! There is something in Interlaken for the whole family since the lakes, mountains, and town center are within an hour's reach of each other. So whether it is an adventure that you are seeking or just a relaxing lakeside holiday, Interlaken is a good choice for your next getaway.
So, let's look at our favorite things to do in Interlaken this summer:
Kayaking
Our favorite way to spend time near the water is with the crew at Hightide Kayaks! Whether you are after a guided kayak tour along stunning cliffs, a sea kayak course on the beautiful Lake Brienz, or maybe just a relaxing summer day @ the Beach, cooling off in the pool, lingering in the Beach Café or having an aperitif on our Rooftop Lounge in the evening sun. Come and find your #MyHightideMoment with Hightide! Check out their website for more details.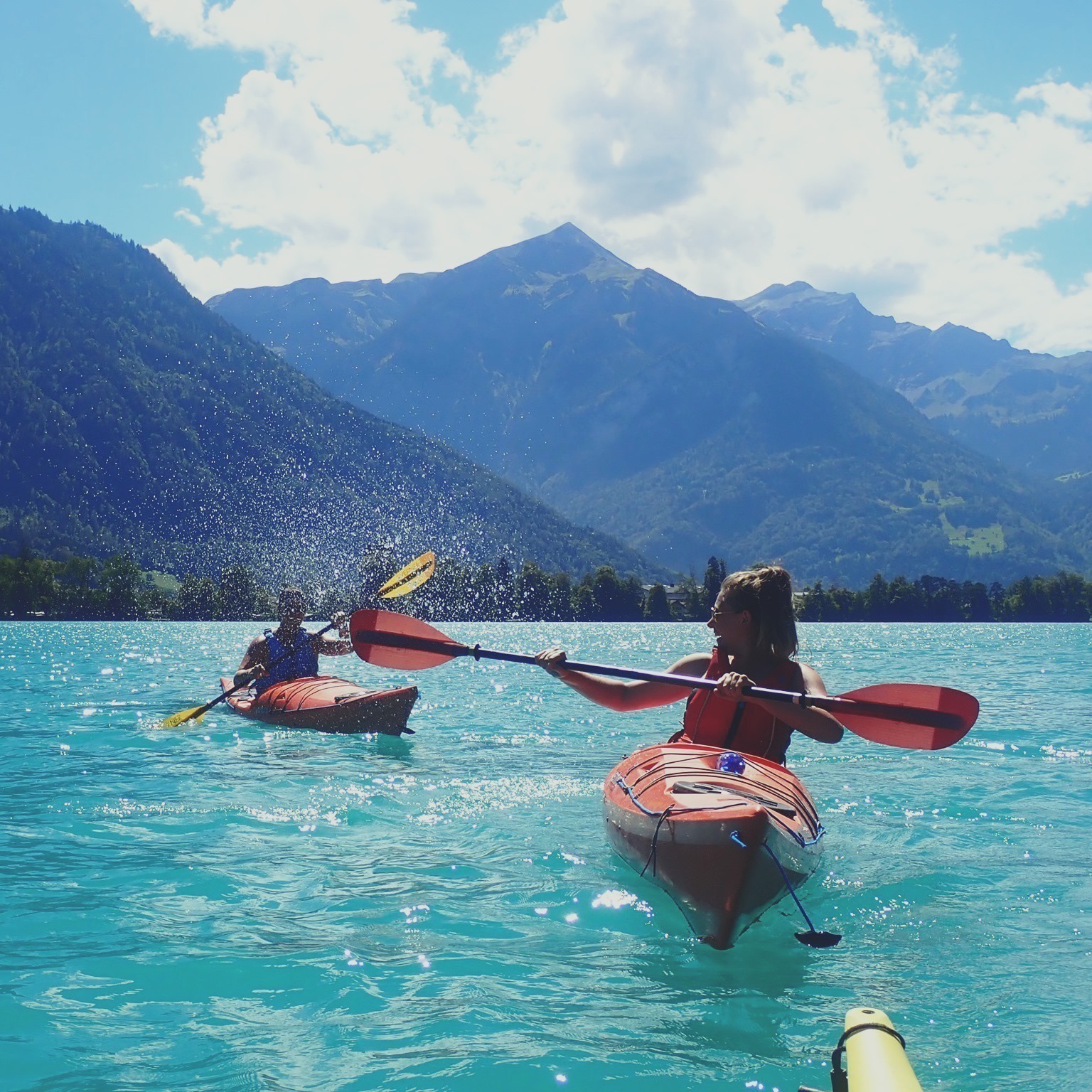 Hike Schynige Platte to First
If you're after a day's adventure then this is one of the most beautiful hikes we can think of. Hiking from Schynige Platte to First is a 6-hour day trip that starts by taking the train from Interlaken up to the summit of Schynige Platte and ends at Grindelwald-First aerial cableway summit station. You can find out more about the hike on the Jungfrau website. 

Helicopter Skydiving
What better way to see Interlaken and the Swiss Alps than from above in a helicopter, then get your adrenalin fix at the same time by jumping out! The feeling of jumping out of a helicopter and freefalling through the sky is like no other and will leave you feeling speechless and accomplished. This activity will be one to remember, a real once-in-a-lifetime experience! Due to our small family-run operation here at Skydive Interlaken, you will have the very best personal, customer experience. Check out more about the jump here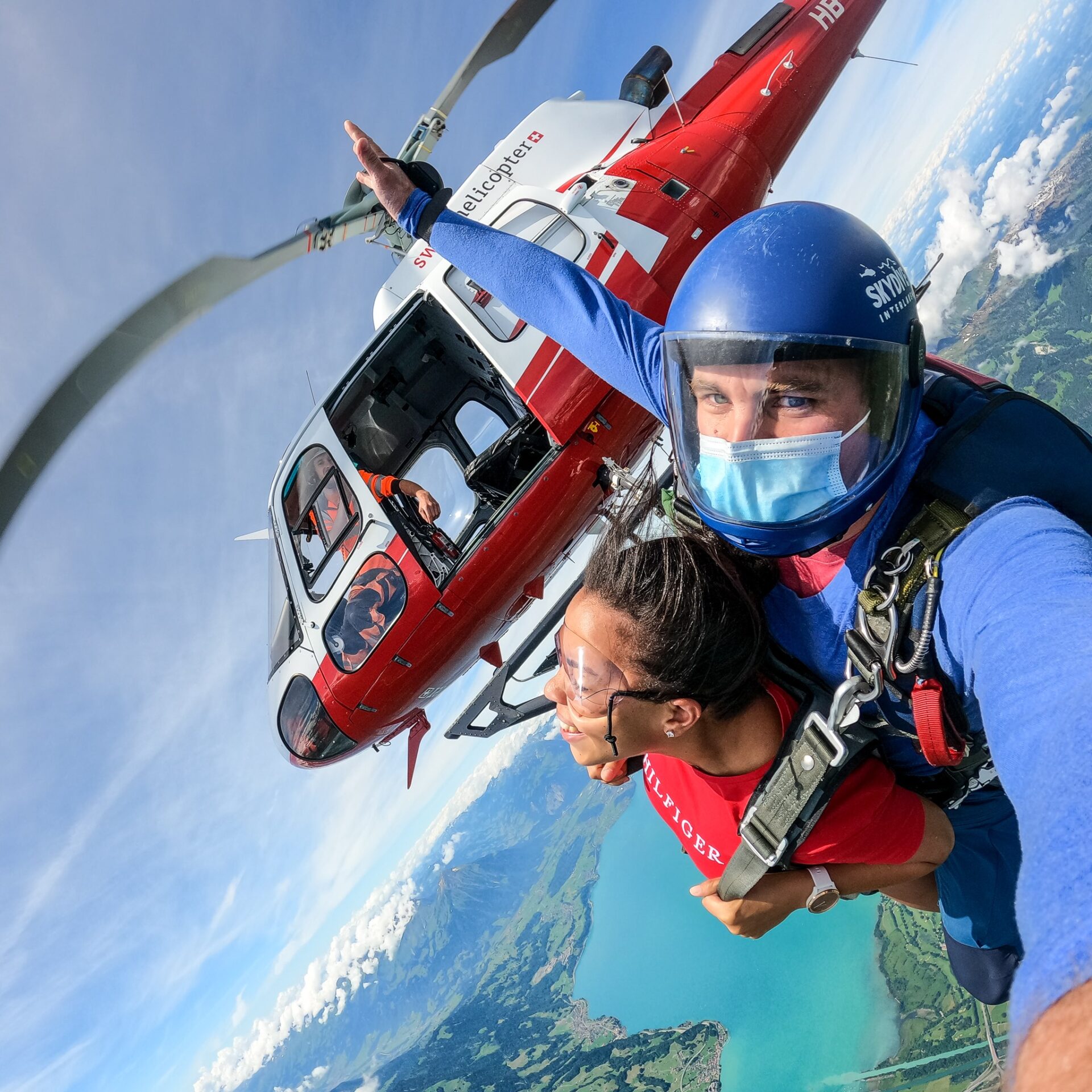 Tandem Paragliding with Paragliding Interlaken
Experience the mountains and valleys from a bird's eye view and enjoy the landscape in the middle of the uniquely beautiful Jungfrau region before you gently touch down on the landing meadow in the middle of Interlaken. PGI will take our bus from Interlaken to Beatenberg Amisbühl in around 20 minutes. High above Interlaken, you can enjoy the uniquely beautiful view of the Jungfrau massif. A few steps down a gently sloping slope and you will take off into a new dimension. Take a look at their website for more info.

Grab a bite to eat and a drink at Restaurant Luegibruggli
If you want a spectacular view of Interlaken, both lakes and the Alps while enjoying good food, drinks, and service – then check out this hidden gem – Hotel and Restaurant Luegibruggli. For more information and menu options check out their website.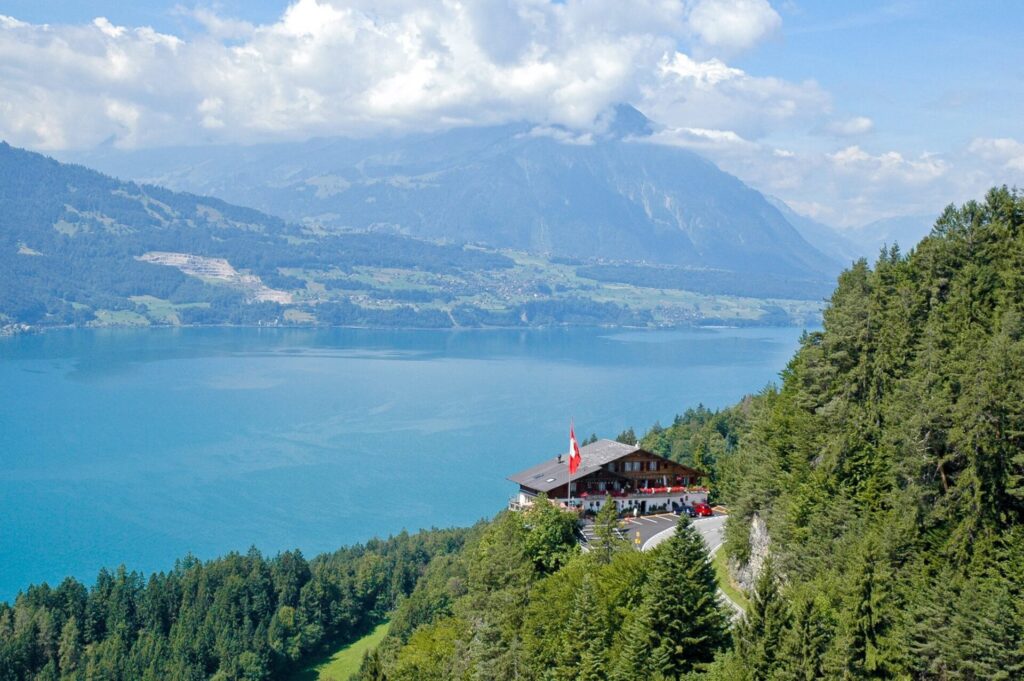 Enjoy the evening at Brasserie 17
You are always in good hands in the "Brasse". The restaurant and bar is a cozy meeting place in Interlaken where you can get delicious food and trendy drinks. In summer, they often have good entertainment in the evening on their covered terrace. For more information including opening hours check out their website.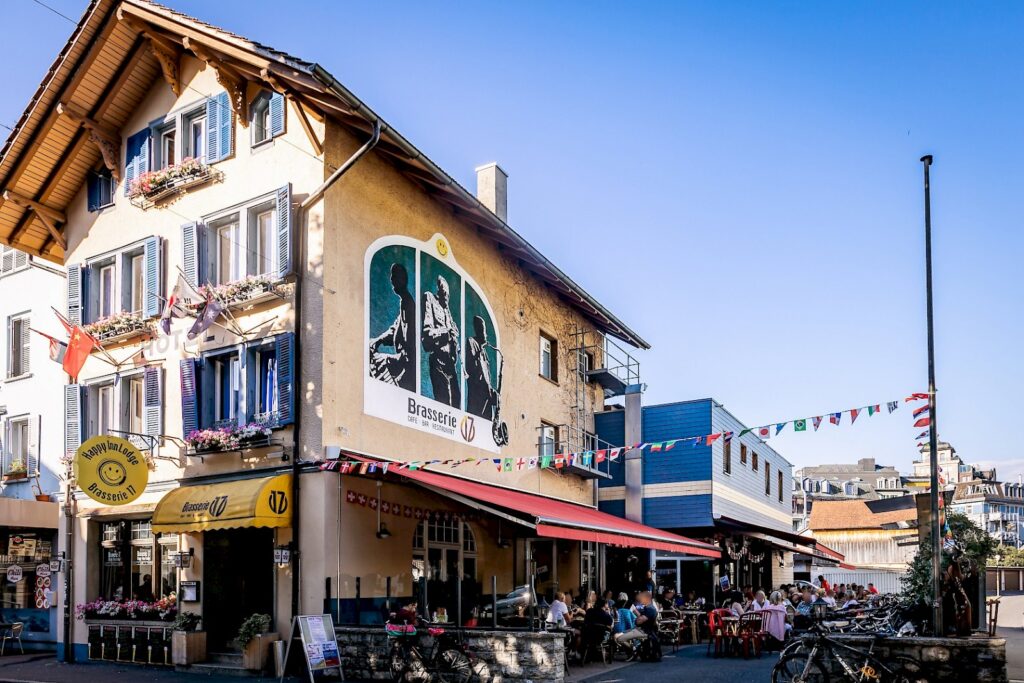 These are just some of our favorite things to do in the area, but of course, there are many more! So, whether you're into the mountains, the lakes, the city, or all three – Interlaken could be the perfect match for your next summer getaway.
But wait, are you wondering what there is to do in Interlaken in the winter too? We've got you covered – check out our blog post here about what there is to do in the colder months.