When is the best time to skydive? A popular question here at Skydive Interlaken. Spoiler Alert: skydiving is great at any time of the year! But we all have our favorite seasons and preferences, so let's explore these options.
Winter Jumps
It can come as a surprise to some, when they find out we jump all year round here in the Swiss Alps. "What, you mean even in the winter?" Yes! In fact, winter (we think) is the most beautiful time to jump. Why? Well, the air is much cooler which gives you n even more clear view of the Alps. Along with the cool air comes the fresh snow, which makes the mountains look even more irresistible. "But isn't it cold?" Yes! It is a lot colder than the rest of the year, but not to worry – we have got thick jumpsuits, gloves and even a hat to wear if you get cold ears. So, if you really want to see the Alps looking the most gorgeous, then we will definitely always recommend winter time.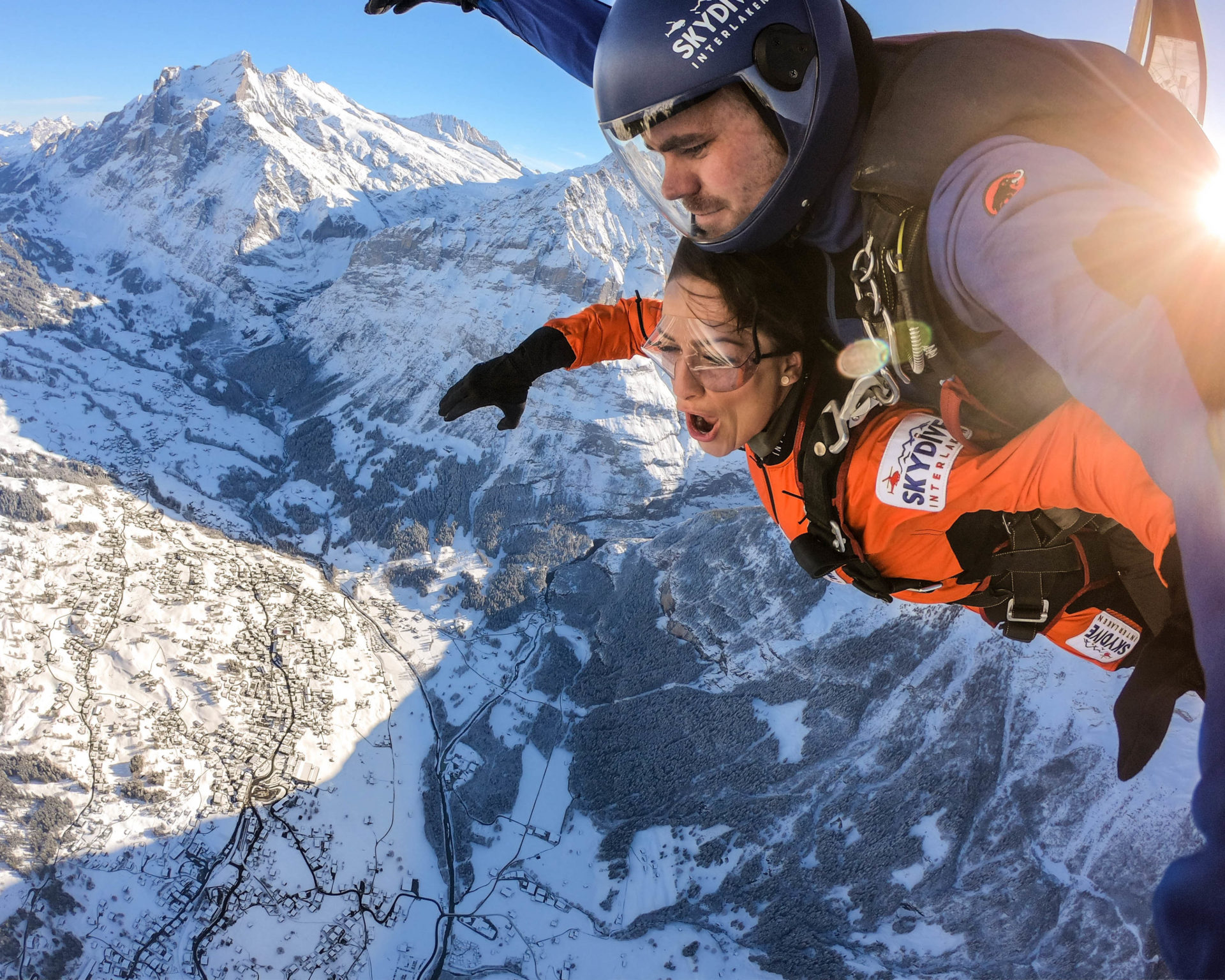 Spring Jumps
The days are getting longer and warmer, and the snow starts to melt. Spring tends to be a mixture of snow, green fields and fresh blossoms. Although the days feel warmer, the air is still super crisp with plenty of snow left on the mountains – therefore the Swiss Alps are looking incredible. If you are not a fan of tourists and want the place to yourself, then spring is the season for you!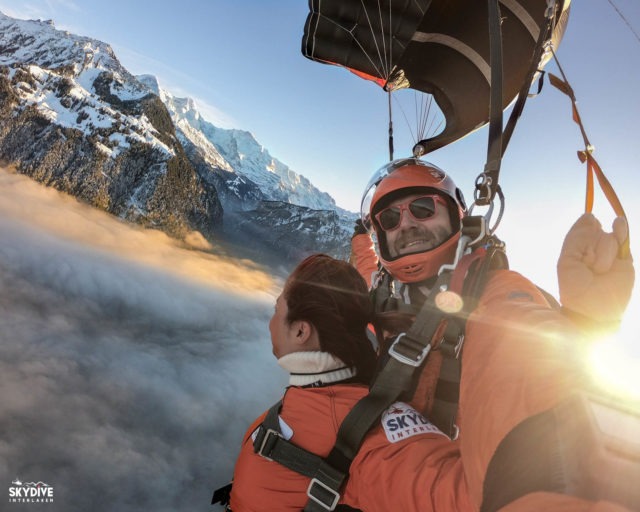 Summer Jumps
Summer is an all round favorite, I mean who doesn't love BBQ's and Ice cream, right? The snow has melted and now we are left with running waterfalls, lush green fields, colorful blossoms and warm consistent weather. Grab a cold beer after your skydive and head to either one of our two glacial lakes, perfect for the warm summer evenings!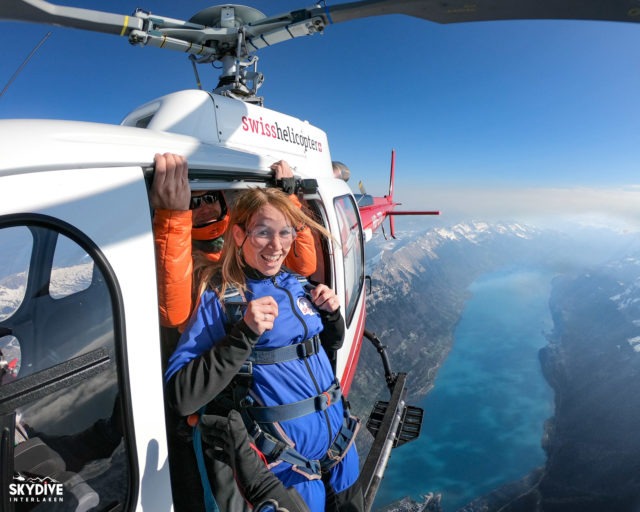 Autumn Jumps
Last but finally not least, Autumn. Your jaw will drop when you see the blanket of the most spectacular orange and yellow colors covering the valleys. With the air cooling and the snow starting to fall, the view of the Alps is crispy clear. Autumn, like Spring, is a nice quiet time of the year so if you don't like waiting in lines and being around tourists then this really is the time for you. Grab a hot drink and go and explore the multiple hiking trails around Interlaken after your skydive.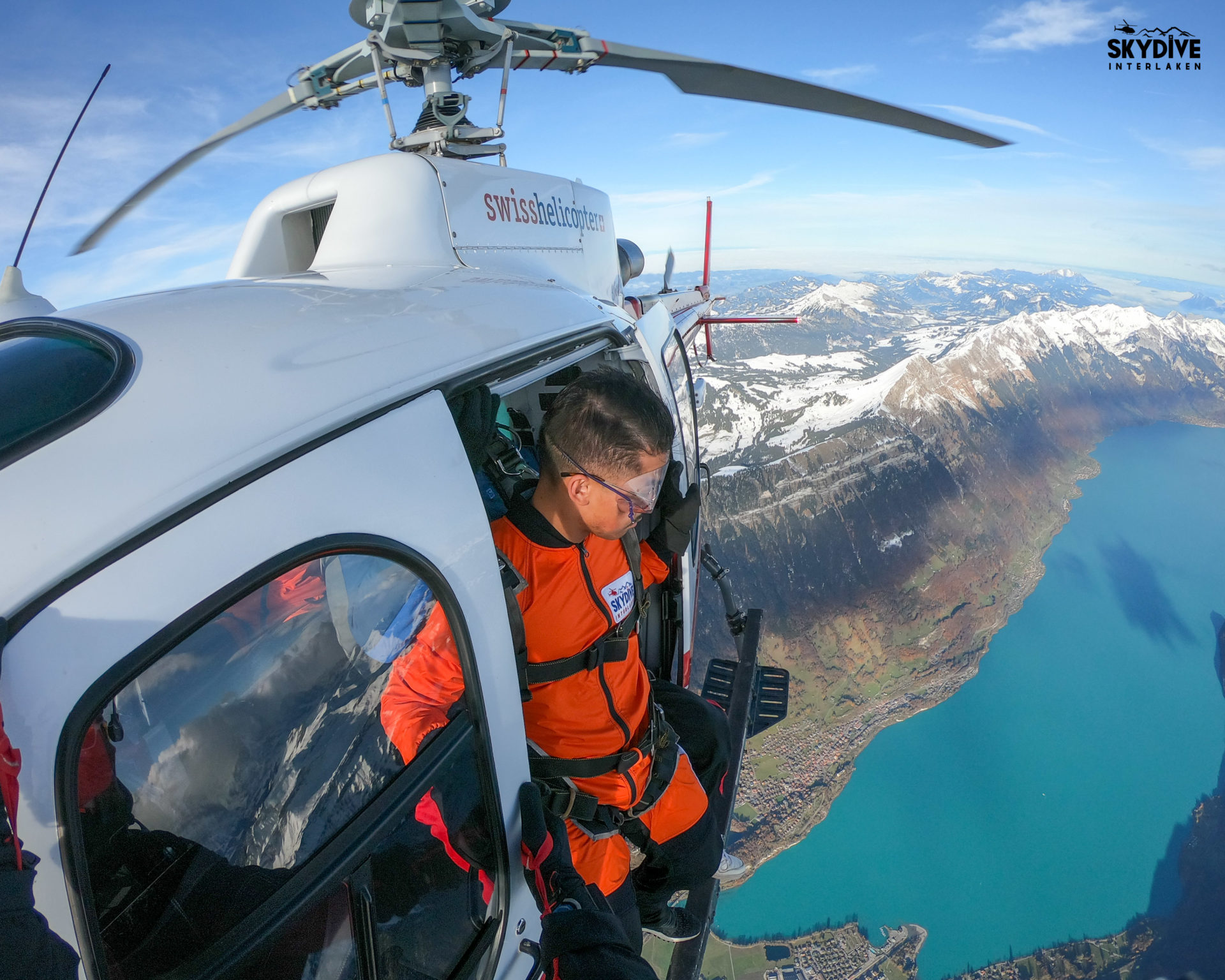 So, we hope this article helped you decide what season is best for you! Questions? Want to tick off one off the bucket list? See our Helicopter Skydive Interlaken.
For more about what you can do around our drop zone, you can visit the Jungfrau Region website.